Festivals & Events
World Art Dubai
A headline event of the Official Dubai Art Season, World Art Dubai brings affordable contemporary art from all over the world to the increasing art demand of the Middle East.
Immerse yourself in a truly accessible art festival that celebrates art in all its forms. World Art Dubai believes in making art accessible for collectors and enthusiasts searching for diverse, affordable and original art under one roof.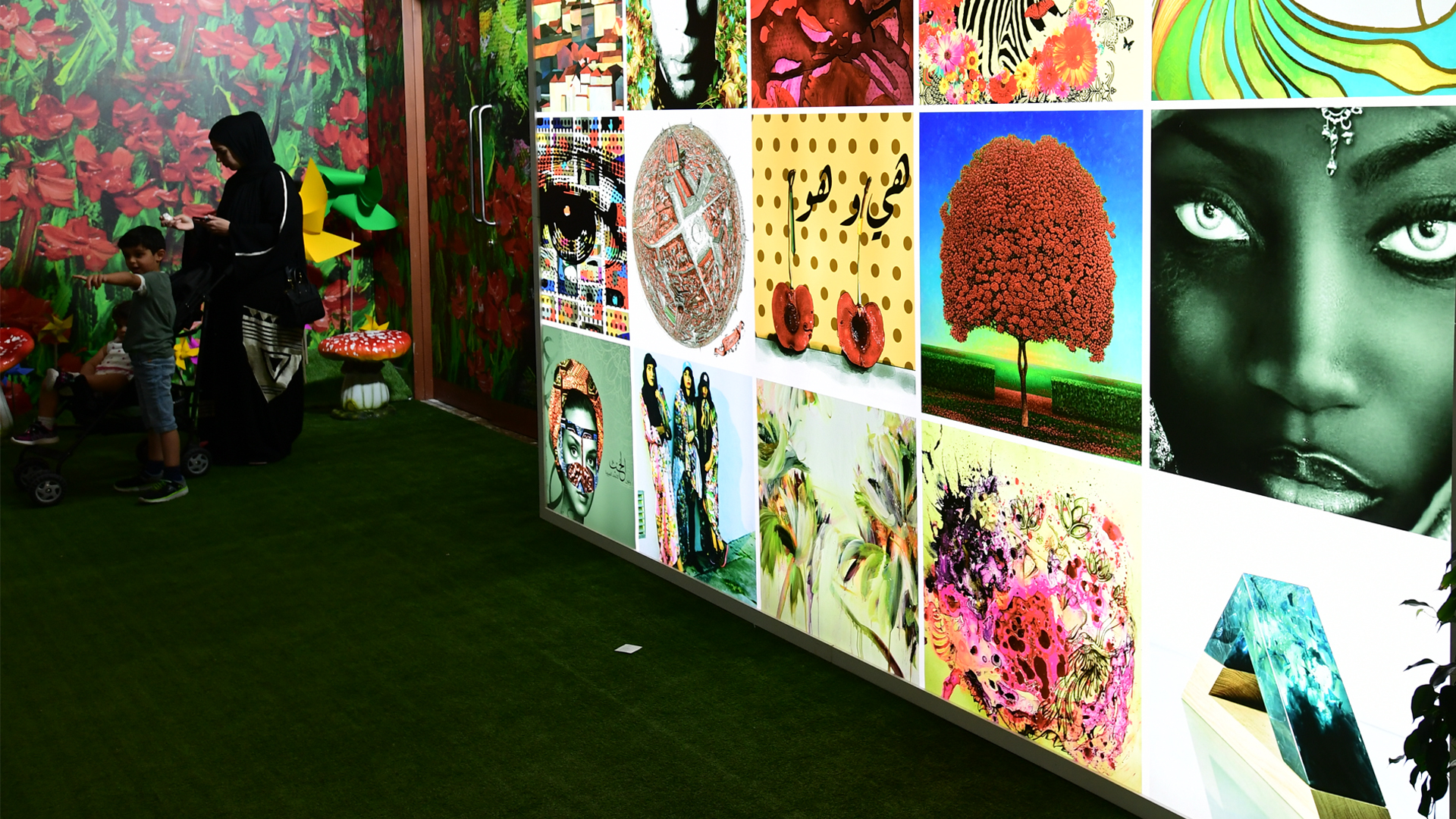 The event is part of Dubai's Art Season, and will showcase a collection of affordably-priced artworks
By bringing together amazing and affordable works including paintings, prints, sculptures, pottery, glass and photography, every year World Art welcomes over 10,000 visitors from all five continents, 150+ exhibitors of competitively-priced contemporary artworks by 400+ emerging and established artists, presenting 3,000+ unique pieces of original art.
With art priced at an affordable USD 100 upwards, World Art Dubai continues to make art accessible to all members of the public, be it a private collector, a corporate buyer or a first time appreciator. Predominantly showcasing contemporary art across all mediums from either renowned galleries or solo artists, the overall ensemble represents creativity sourced from across the globe. From emerging Emirati artists, pop-art icons and fashion art disrupters to experimental expressionists, fine art and photography practitioners, the exhibition is an eclectic melting pot of artistic styles.
As it hosts dozens of artists and a well-known and emerging local, regional, and international art galleries that displays an impressive collection of thousands of modern and contemporary artworks. It is considered the largest event in the Middle East offering artistic innovation at affordable prices.
The event is held over a period of four days centered around the world of art, and constitutes an environment full of opportunities to enhance knowledge, with a series of educational events, including specialised lessons, inspiring workshops, and dialogue sessions led by experts in the field and covering various artistic topics; from delving into the world of collecting, to how to value your artistic product, in addition to ultra-sophisticated art displays and a comprehensive library that will quench the thirsty for art.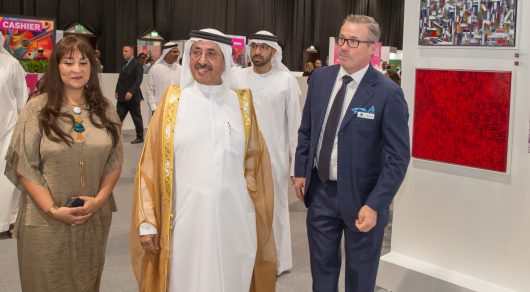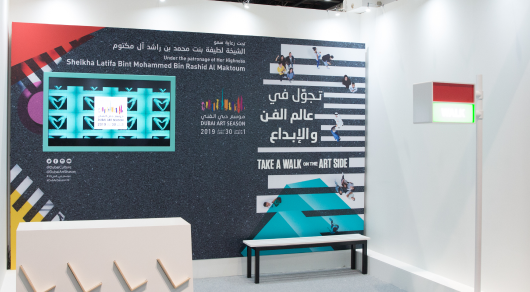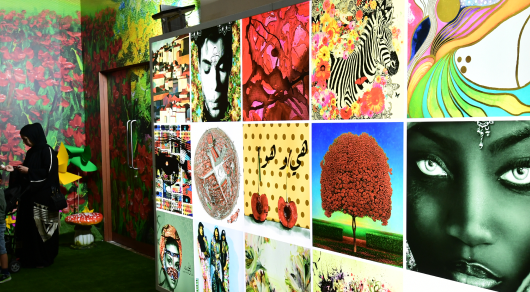 On the other hand, this amazing art event provides an opportunity to experience street art, appreciate graffiti, and enjoy live music performances and delicious traditional cuisines on the exhibition grounds called the The Yard.
Copyright © 2014-2023 . All rights reserved.