Heritage Sites
Al Fahidi Historical Neighbourhood
Nestled along Dubai Creek, the historic Al Fahidi Neighbourhood provides the visitors an opportunity to experience the traditional lifestyle that was prevalent in Dubai from the mid-nineteenth century to the seventies of the twentieth century.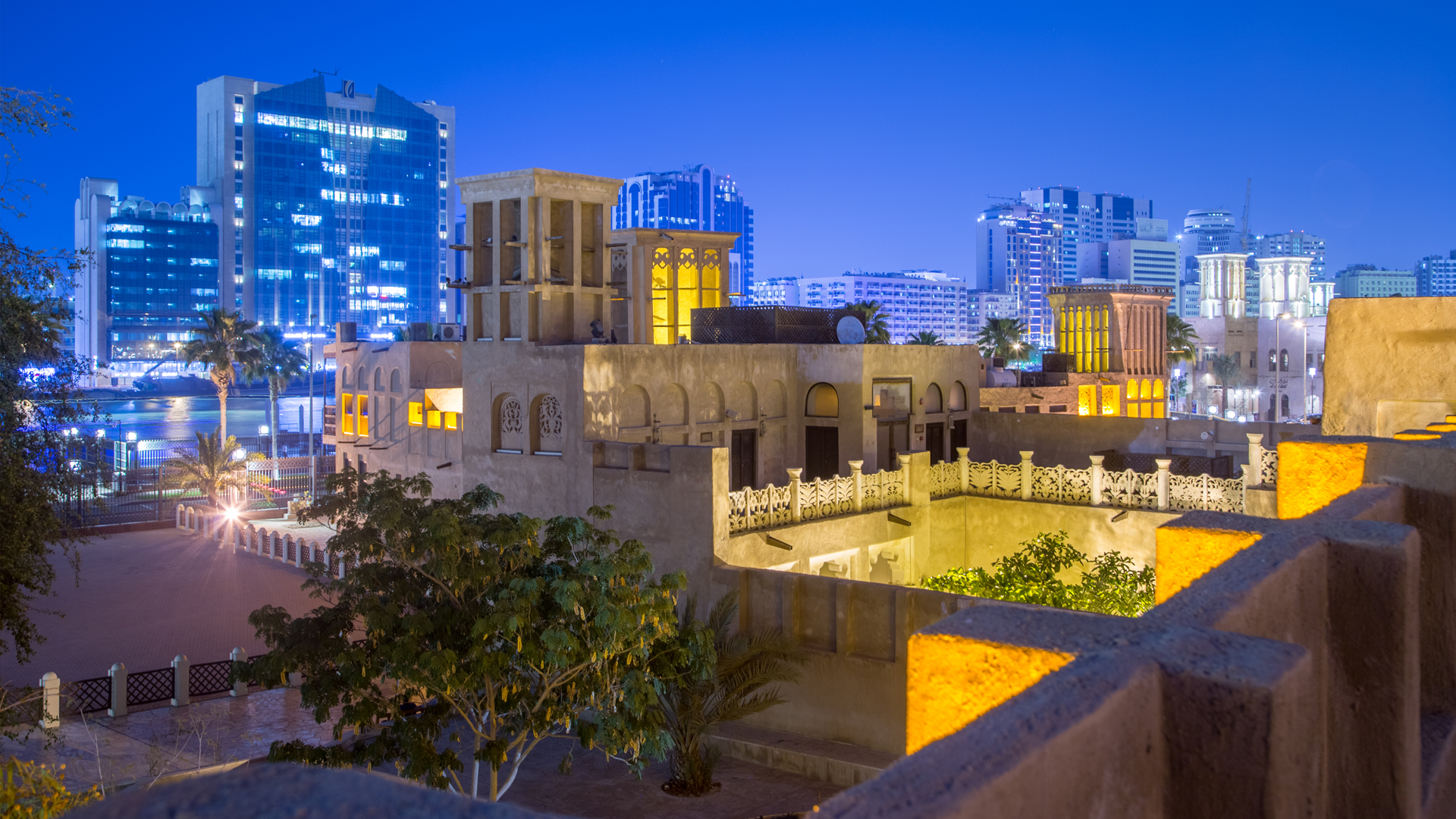 The traditional style of life that was prevalent in Dubai
The traditional style of life that was prevalent in Dubai from the mid 19th century till the 1970s is reflected at Al-Fahidi Historical Neighbourhood, where buildings with high air towers (Barajeel), built with traditional building materials such as stone, gypsum, teak, sandal wood, fronds and palm wood are aligned side by side, separated by alleys, pathways and public squares, which give the district a natural and beautiful diversity. This district, owing to its strategic location at Dubai Creek (Khor Dubai), played an important role in managing Dubai and organising its commercial relations overseas.
Moreover, it is still the district adjacent to His Highness Monarch of Dubai's diwan. A visit to Al Fahidi Historical Neighbourhood is a great opportunity to get acquainted with the old way of life, which was prevalent in Dubai, with its rich values that can be seen in the design of the buildings and the way they are distributed. For instance, one cannot overlook the community's care for privacy that can be felt in the scarcity of front windows, their narrowness and highness. Also, the winding and twisting alleys and pathways, as well as erecting all of the district buildings facing south west towards the qibla, in addition to a number of values and principles that will unravel once the visitor experiences Al Fahidi Neighbourhood for themselves.
Buildings with Barjeels, built with traditional building materials, are automatically lined up, separated by alleys and public squares, giving the neighbourhood a natural aesthetic diversity. The neighbourhood - by virtue of its strategic location on the Dubai Creek - played an important role in managing Dubai and regulating its external trade relations, and the neighbourhood adjacent to the Court of His Highness the Ruler of Dubai.
The buildings of the Al Fahidi Historical Neighbourhood currently host many cultural and artistic activities (public and private), including art galleries, specialised museums, cultural and artistic associations, artist's ceremonies, and cultural centers (such as Sheikh Mohammed Center for Cultural Understanding). The neighbourhood hosts many seasonal cultural and artistic events, such as Sikka Art Festival.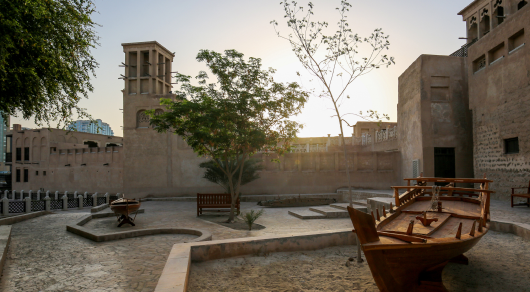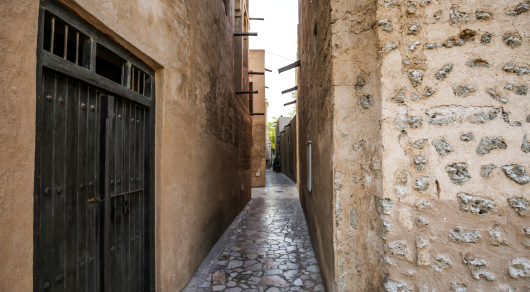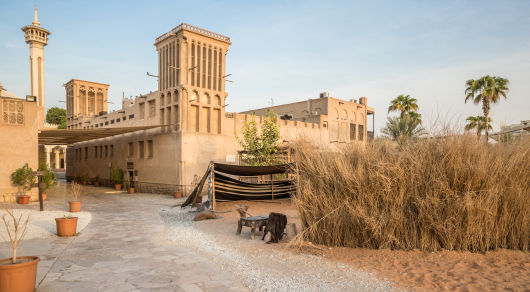 Copyright © 2014-2023 . All rights reserved.