Arts and Culture
Infinity des Lumières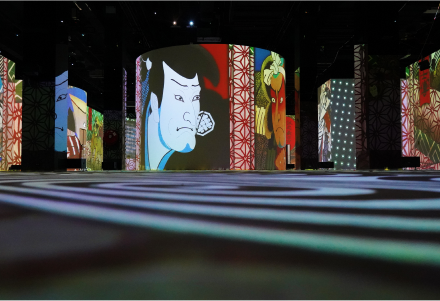 The art and culture scene in Dubai continues to grow with the launch of Infinity des Lumières. Spread over 2,700 sqm in The Dubai Mall, the venue brings iconic and contemporary art to life through 130 projectors, 58 speakers and an incredible 3,000 HD digital moving images.

The immersive experience will transport visitors into a world where they can enjoy living dynamic art. Exhibitions related to Van Gogh, Japanese artists such as Hokusai, and a doorway into the cosmos with Thomas Vanz, will run simultaneously through the digital art gallery and captivate your senses.

The Infinity des Lumières' Boutique, which is another experience in its own right, will be accessible directly from The Dubai Mall and open to everyone.
Copyright © 2014-2022 . All rights reserved.