Reading and Literature
Dubai Culture celebrates the legacy of the poet Busnaidah as part of 'Honouring Their Memories' programme
10:00-05: 30 PM Monday

Registration Required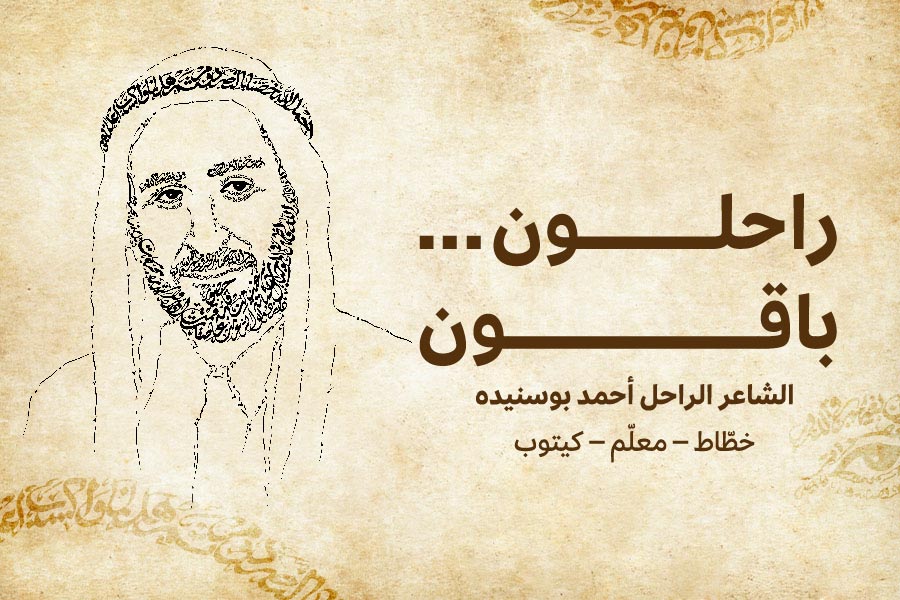 The Dubai Culture and Arts Authority organises the 'Honouring Their Memories' programme which highlights the achievements of local cultural pioneers, honoring literary and artistic figures, and celebrating their legacy and contributions to enriching the local creative scene. This as part of its responsibilities towards the local cultural and creative sector.
Set against the backdrop of the iconic Etihad Museum on 20 November, the 2023 'Honouring Their Memories' programme is dedicated to honouring the legacy of the late Emirati poet Ahmed bin Abdulrahman Al-Hermsi Al-Nuaimi, affectionately known as Ahmed Busnaidah. The event will feature a captivating array of segments and visual presentations designed to highlight his achievements and pay tribute to his enduring artistic and cultural heritage. In addition, there will be a main panel discussion titled 'Ahmed Busnaidah: A Figure Between the Pen and the Art' the session moderated by Salma Al Mazrouei, with participation from prominent figures such as poet Rashid Sharar and Dr. Sultan Al Ameemi (President of the Emirates Writers Union).
The 'Light and Poetry' session will be presented by the writer Dr Khaled Al Dhanhani. The event includes the organisation of an exhibition titled 'Eternal Illuminations,' a presentation of the rare document 'Al-Kaitoob' bearing the marks of the late Busnaidah, a section dedicated to the art of calligraphy called 'Ibn Muqla in his Time' and the incorporation of heritage activities by Turath Centre for Traditional Handicrafts, the educational arm of Al Shindagha Museum, the UAE's largest heritage museum.
Dubai Culture awarded Hussein Ali Al Sarri as the 'Personality of the Season,' in recognition of his contributions of teaching the art of calligraphy at the Cultural Foundation in Abu Dhabi as an authentic extension of Busnaidah initiatives.
Click Here for the Booklet
Click Here for the Full Programme
Copyright © 2014-2023 . All rights reserved.