Arts and Culture
'Arabic Calligraphy Art': A platform to discover creative talent
12:00-12: 00 AM Thursday

Registration Required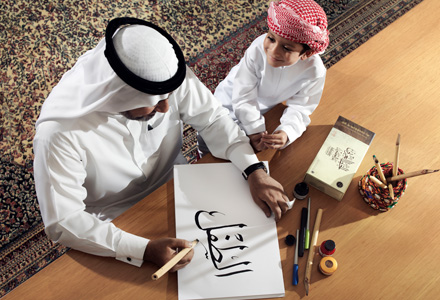 Dubai Culture and Arts Authority seeks to open the eyes of the local community, to present to them the origins of calligraphy art through its Arabic Calligraphy Art programme.
The programme will start on 27 November and continue until May 2023, representing a creative platform through which the Authority connects with Arabic calligraphy enthusiasts, and opens horizons for creative talent to learn the arts of Arabic calligraphy and develop their skills.
A set of training courses will be hosted by Al Safa Art and Design Library, Al Twar Library, Al Jalila Cultural Centre for Children and Dubai Center for People of Determination.
Copyright © 2014-2022 . All rights reserved.