Heritage Sites
Al Ahmadiya School
Al Ahmadiya School is one of the oldest edifices of education and the first semi-formal private school in Dubai, founded in 1912 by His Eminence late Sheikh Ahmed Bin Dalmouk, who was considered one of the major pearl merchants in the Arabian Gulf.
The school attracted a group of scholars and jurists from neighboring Arab countries, and education continued from its inception until 1958. In 1994, Dubai government restored the school and turned it into a museum.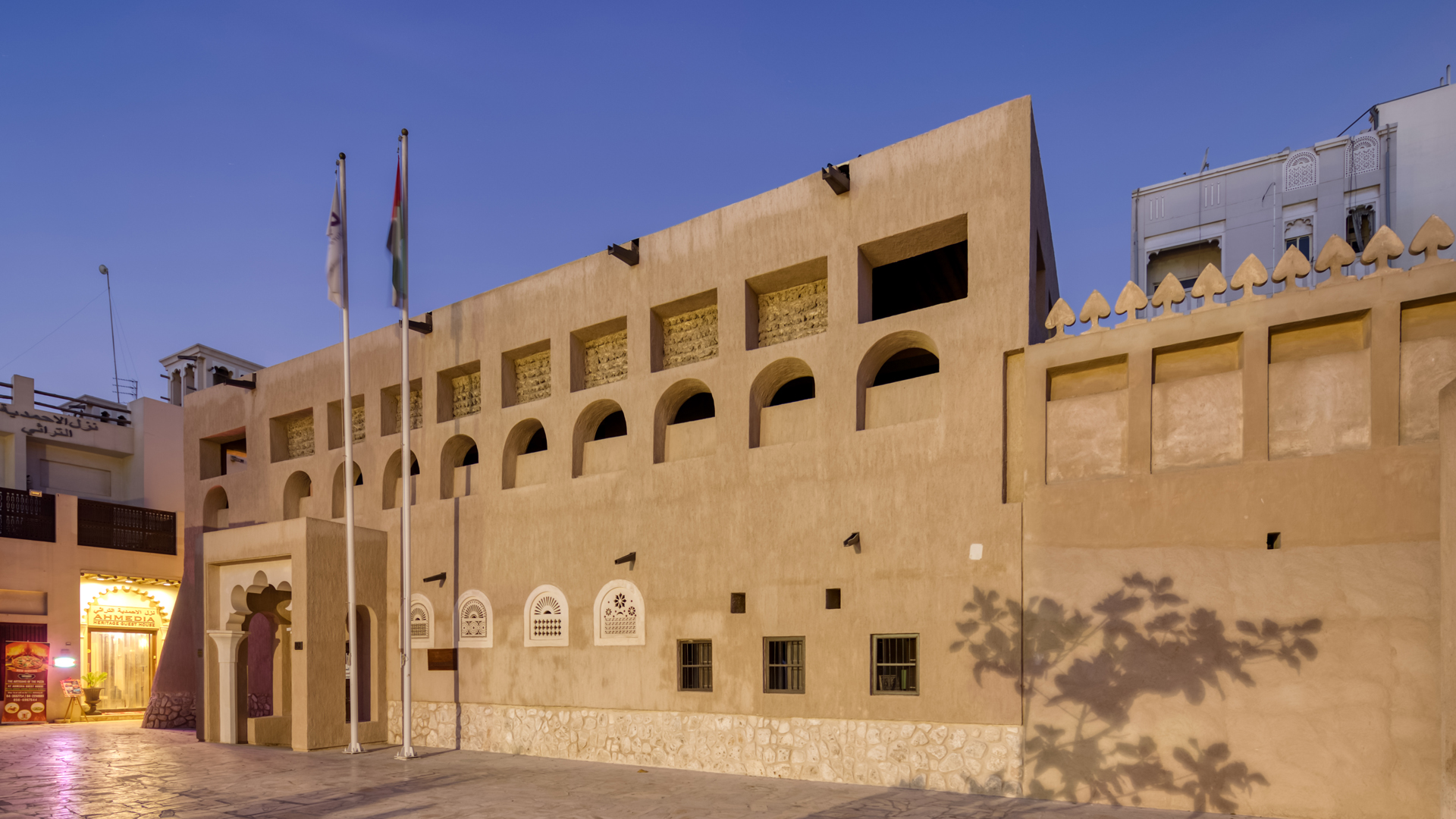 Model representing national charity
Al Ahmadiya School is considered a unique opportunity to get acquainted with a model repeated in different emirates of the country representing national charity, which many traders and philanthropists were engaged in and which was supported by the local governments in Dubai. In addition, the visit increase recognition of the passion and interest in science along with knowledge of Dubai's traditional society, despite the scarcity of resources and hardships they suffered at the time. The visit will give clear perspective on the extent of cooperation and communication, between the local community and the neighbouring communities.
The visitor will experience the traditional education in different sections of school, including internal and external classes, corridors, internal courtyard and utilities. The visitor will get acquainted with educational system in those times and preview a sample of the furnishing of school's classrooms, curricula, learning tools, writing materials and subjects taught to the students, awarded by the school at the time, and many historical government documents and correspondence related to the educational system in the emirate.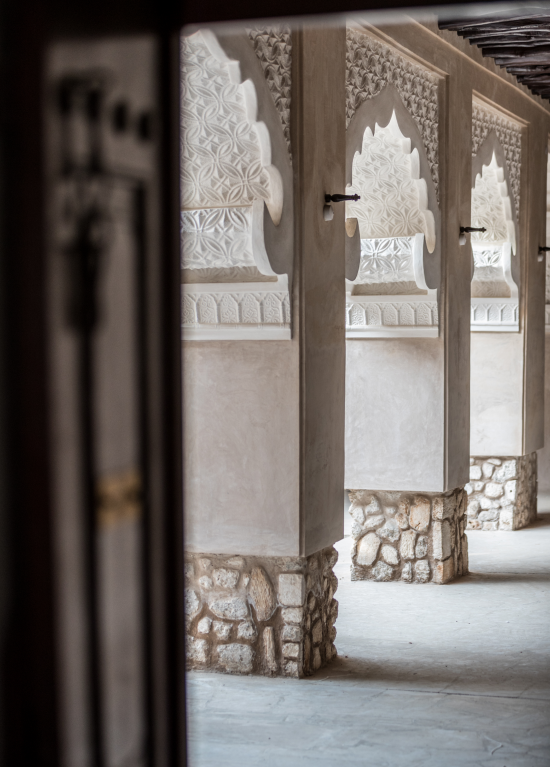 Al Ahmadiya School is located in Al Ras area in Dubai, and it consists of a square-shaped building distinguished by its exquisite decoration and sculptures, and provides a unique opportunity to review the history of the development of education in the school, the emirate and the country, as well as experience the atmosphere of traditional education in the various departments of the school from indoor and outdoor classrooms, corridors, inner courtyard, and facilities.

The school includes many government documents and correspondence related to education in Dubai, as well as introductory profiles about the founder of the school, and the first generation of the school teachers and students who were part of the government, literature, and commerce sectors in Dubai, headed by late Sheikh Rashid bin Saeed Al Maktoum, founder of Dubai and late Sheikh Maktoum bin Rashid Al Maktoum, the former ruler of Dubai, and His Highness Sheikh Hamdan bin Rashid Al Maktoum, Deputy Ruler of Dubai.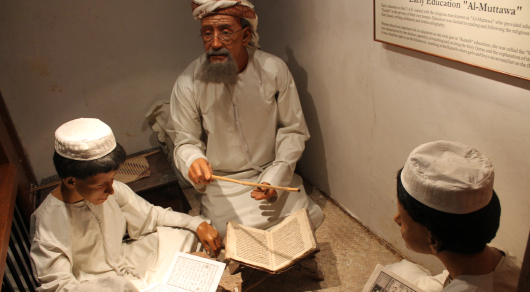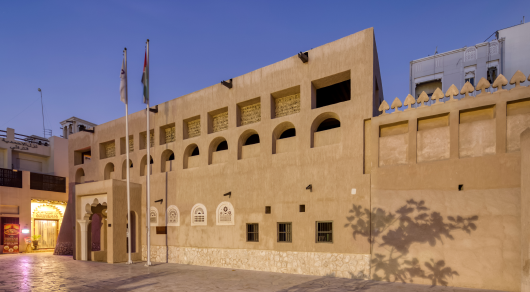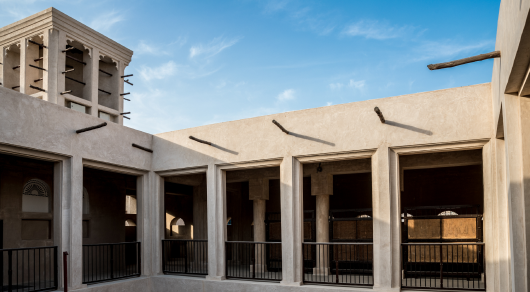 First national semi-regular school in the Emirate of Dubai
Al Ahmadiya School takes you back to the historical ambience of education in the early 20th century of Dubai's history.
Copyright © 2014-2023 . All rights reserved.