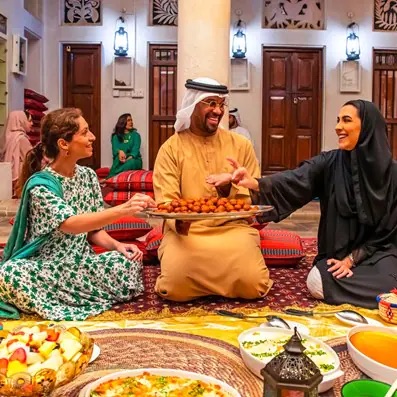 Experience Dubai during the holy Month

Ramadan is a time of spiritual self-reflection, renewal and ritual practice for Muslims around the world, symbolised by the dawn to dusk fast. Dubai takes on a distinctly different persona at this time, as businesses adjust their timings to accommodate those fasting. But while daylight hours move at a slower pace, the city comes alive after sunset, with the breaking of the fast at Iftar.

With cultural offerings in abundance, this is the perfect time to experience another side to the emirate with a spirit of togetherness and charity that defines the season. Experience authentic Emirati hospitality for yourself at signature iftars and suhoors, and make the most of shopping deals.

The exact dates of the holy Month depend on the sighting of the moon.
Copyright © 2014-2022 . All rights reserved.