Museums
Eid in Al Shindagha...Trails of adventure and joy
10:00-08: 00 PM Saturday

Registration Required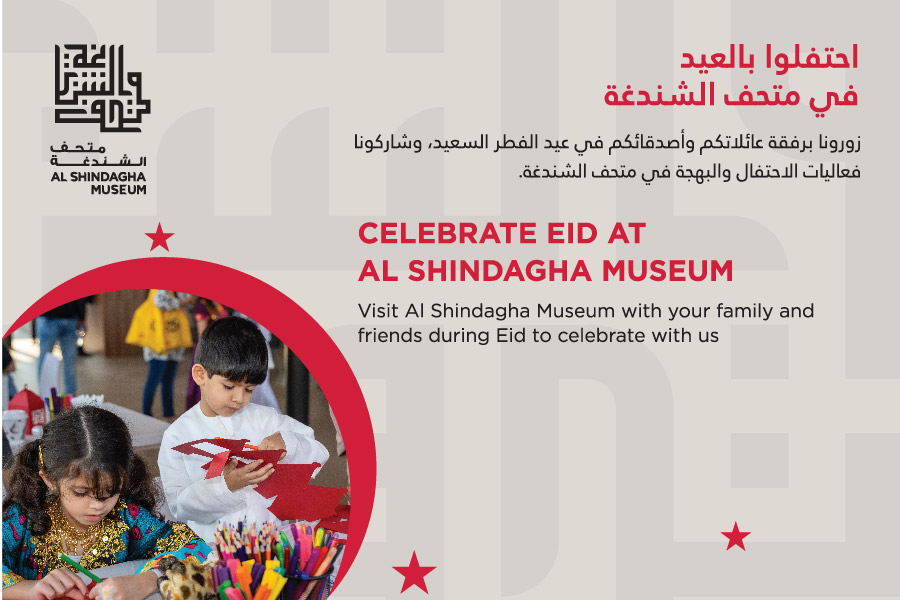 Dubai Culture is celebrating Eid Al Fitr by organising a series of activities and entertainment shows inspired by the local heritage of Al Shindagha Historic Neighbourhood on
22 and 23 April. During these events, the public will have the opportunity to participate in a range of activities that highlight the area's traditional Emirati lifestyle, heritage, and culture. These activities will give visitors a glimpse into the local community's customs and traditions.
Families can immerse themselves in the past during the Eid period by participating in the 'Eid Adventurer Trails' by wandering through the neighbourhood's alleyways and stop at various stations to learn about the importance of Eid in Emirati culture, including the customs and traditions associated with preparing for and celebrating this special occasion with family.
Visitors can also participate in a range of workshops during their visit. The Visitor Centre will host the 'Paper Lantern Making' workshop, while the Traditional Jewellery House will offer a jewellery-making workshop and a traditional henna workshop. The Traditional Crafts House will feature the madkhan-making workshop, and the Perfume House will host the dukhoon-making workshop.
Visitors to Al Shindagha Museum will also be able to try traditional food and savour the flavour range of Emirati cuisine, participate in making traditional Emirati sweets, as well as enjoy the traditional 'Al Harbiya' performances.
To view the full programme, click here.
Copyright © 2014-2023 . All rights reserved.