Arts and Culture
E-learning initiative enriches the knowledge of creatives with 16,000 courses
12:00-12: 00 AM Monday

Registration Required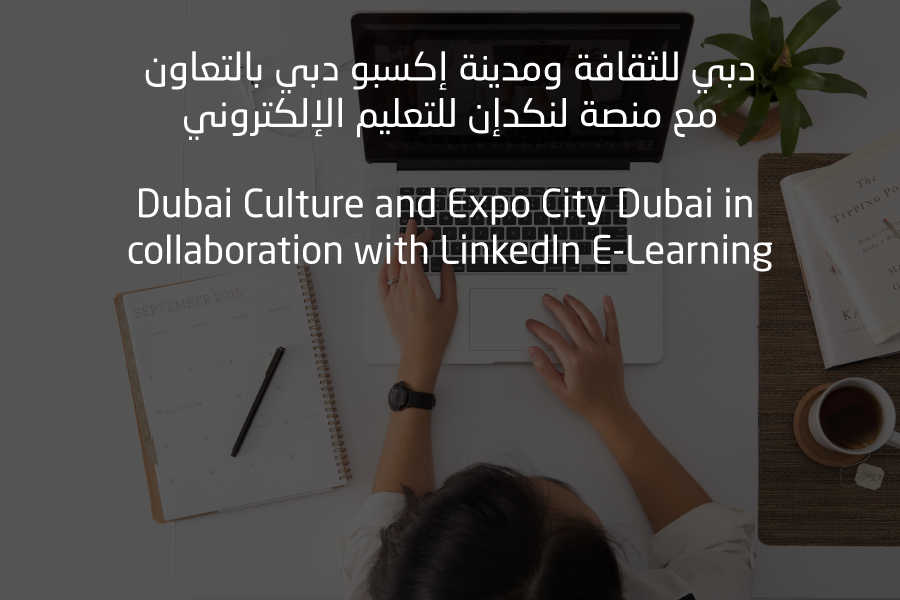 Dubai Culture launches its fourth season of the e-learning initiative in collaboration with LinkedIn the world's largest professional network. The project aims to provide professional development opportunities and free e-learning services to the creative community in the emirates.
The LinkedIn educational platform offers over 16,000 specialised courses tailored for creatives, entrepreneurs, and individuals looking to enhance their skills and practical experiences. This aligns with Dubai Culture's commitment to fostering the creative scene and enriching Dubai's cultural movement.
Dubai Culture invites creative community members, entrepreneurs, and interested individuals to register for specialised courses and workshops led by international experts in entrepreneurship management and creative skills development.
Copyright © 2014-2023 . All rights reserved.