Open Calls
Dubai Public Art
10:04-09: 59 AM Friday

Registration Required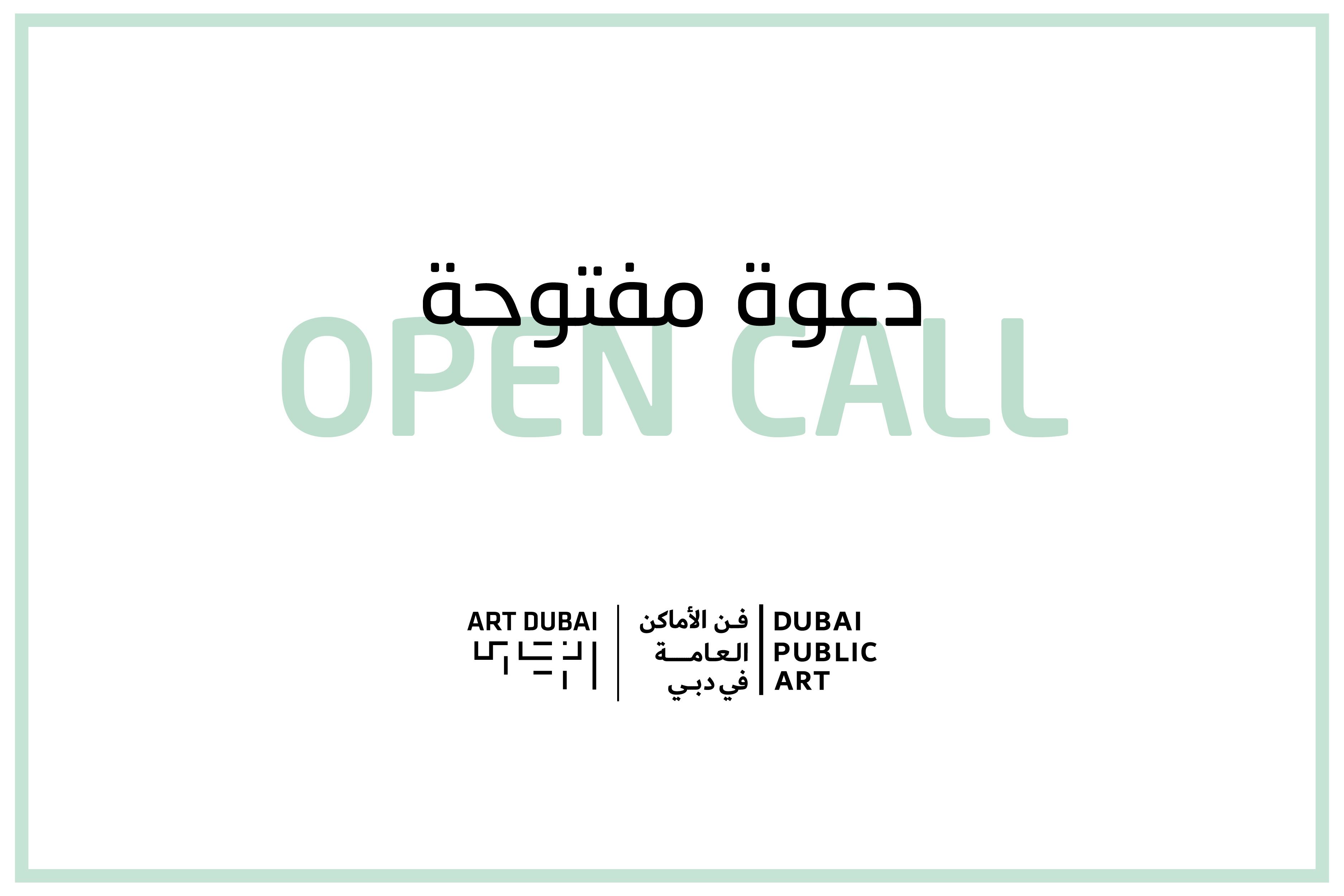 WELCOME TO DUBAI PUBLIC ART'S FIRST LANDMARK COMMISSION - OPEN CALL
Applications are now open for all UAE-based creative practitioners (artists, architects, designers, interdisciplinary practitioners, etc.) to create the inaugural installation as part of the Dubai Public Art programme. This is the first call in a series of Dubai Public Art commissions to create a large-scale installation in a significant location in the emirate. The location is a prominent public garden in the Al Hudaiba area of Dubai, overlooking the Etihad Museum and Union House. The location provides an opportunity for dialogue with the architecture of the Etihad Museum and Union House and for reflection on the significance of this location in UAE history.
For the first commission in the programme, applicants are invited to apply with a proposal for a newly commissioned, original large-scale installation that will be unveiled to the public in late 2023.
The selection process and production for this first commission will be managed in partnership with the commissioner Art Dubai. All shortlisted applicants will receive a fee of $5,000 to cover the costs of preparing a detailed proposal and maquette or prototype.
The winning proposal will be announced during spring of 2023.
The deadline to submit the applications is Monday 13 February 2023, 23:59 pm UAE time.
ELIGIBILITY CRITERIA
Applications can come from individuals or collectives/collaborative groups. Applicants are expected to fulfil the following essential criteria:
● To be based in UAE.
● Possess demonstrable experience in producing significant bodies of work in the past 2-5 years.
● Have demonstrable experience working with fabrication and installation contractors for complex projects.
● The proposal is for an original work, never exhibited before and newly produced for this commission.
Additional desirable criteria include:
● Experience in delivering installations in the public realm.
● Applications should not be part of an ongoing project or series (a series is intended as a work deriving from an existing idea, conceptual framework or methodology previously displayed).
IMPORTANT DATES TO REMEMBER
● All applicants should be aware of the following key milestones and submit their material in accordance with the stated deadlines in order for their proposals to be considered:
● This open call, published on Friday 13 January 2023, marks the beginning of the selection process.
● Any questions or clarifications related to this stage must be submitted in writing and answers will be shared with all applicants on a fortnightly basis, specifically on 23 January and 3 February 2023. The deadline for submitting questions is 31 January 2023.
● All initial proposals are to be received by Monday 13 February 2023, 23:59 UAE time.
● Shortlisted proposals will be announced at Art Dubai, 1 – 5 March 2023.
● A full list of requirements for a detailed proposal and maquette will be shared with shortlisted applicants upon such notification. All shortlisted applicants will receive a fee of $5000 to be used to cover the costs of preparing the final proposal (this sum will have to include any fees for an independent technical site and installation assessments).
● During the detailed proposal preparation stage, applicants will be assigned a curatorial contact point at Art Dubai who will be available to answer specific questions and organise site visits. The deadline for site visits and questions at this stage will be Monday 13 March 2023.
● Final, complete proposals are to be received by Monday 27 March 2023, 23:59 UAE time.
● A public announcement of the winning proposal will be made following the receipt of proposal in the spring of 2023.
Copyright © 2014-2023 . All rights reserved.